WHAT MAKES PLAYING THE MONEY SLOT GAME SO FUN?
Slot machines were invented way back in 1891 and since then slot machines have dominated the casino floors for decades, even though you don't need a specific strategy or skill to play money slot games. With the advent of online casinos and bitcoin casinos, playing money slots online has become much easier, safer, and more fun to play.
WHAT ARE MONEY SLOTS?
Money slots at Play Bitcoin Games is a multi-line slot game with 9 lines, wild symbols, and a double-up option after every win to make the game more interesting. There are scatter symbols that start a bonus game and the accompanying cool sounds make the gameplay much more fun.
Apart from the simplicity and fast pace of the game, the following are the reasons why playing money slots is so much fun.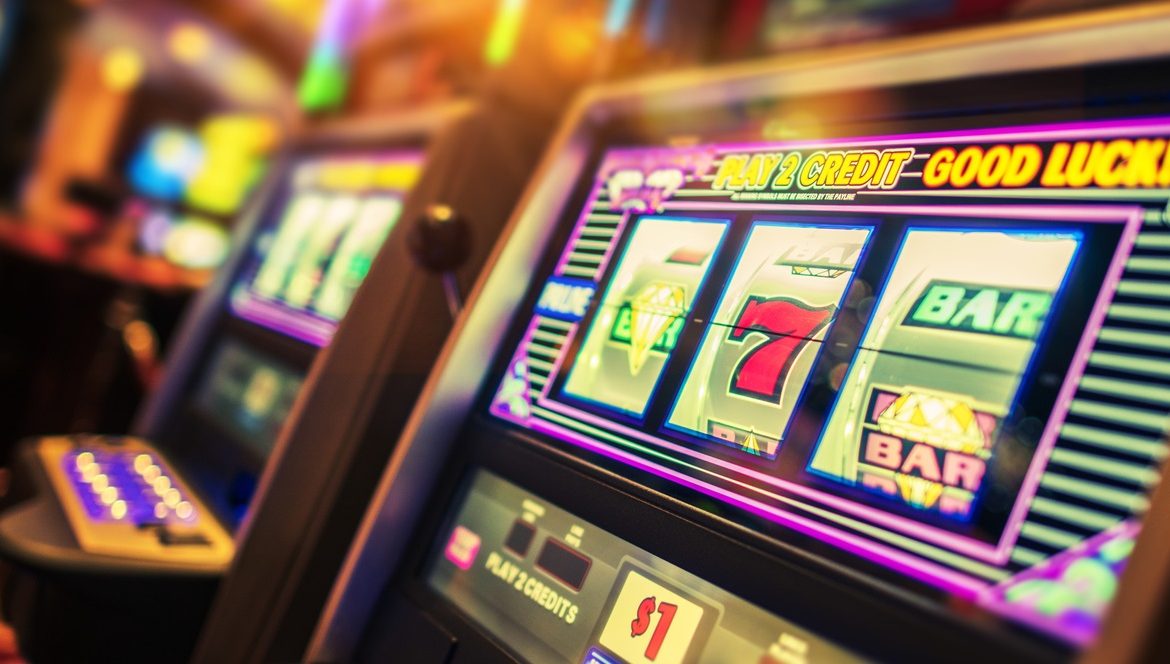 PLAYERS CAN PICK LOW BETTING LIMITS
One benefit of playing money slots online is that there are many low limit games that reduce your risk of losing money to the minimum. In traditional brick and mortar casinos, this is not always possible as there is a minimum limit bar which indicates how low you can go while betting on games. However, while playing money slots online, you can wager any amount you want and still get a chance to win big money!
BONUS IS AN IMPORTANT FACTOR
Many online casinos offer welcome bonuses to players during sign up to get players to play more. These bonuses and promotions are often generous enough to allow you to try out the slots on offer. When you play money slots at Play Bitcoin Games, the 3x scatter starts the bonus game where you can collect your winnings after unlocking 2 of the chests. You always get a chance to try your luck and double up your winnings up to 5x times! Double up function is a true "50-50 game" without any house edge factored in.
MINIMUM SKILL REQUIREMENT
Money slots are pure games of chance and do not require complex strategies and formulae to improve your chances of winning. You need bare minimum skills to play and your chances depend purely on luck. This is perfect for those who want to gamble online as a way to relax and unwind after a hectic day of work. Although there are no strategies involved, some useful tips that you can keep in mind include sticking to a predetermined budget and time allocation and taking a break in between your gaming sessions to refresh yourself. The primary objective is to press 'spin' and wait till you win some cash!
CONVENIENCE OF PLAYING
Driving or flying for miles to get to your favorite casino used to consume a significant chunk of your time and money. Now, with online Bitcoin casinos, you can enjoy playing money slots while relaxing on the couch in your living room, without thinking about things like opening time or closing time. You can place bets all day, every day, without ever worrying about changing your schedule.
JACKPOTS
Many online casinos with their impressive and exciting variety of slots offer players the chance to win life-changing amounts of money with little risk and little initial investment. Money slots definitely provide a substantially high chance of winning, especially considering the bonuses and free spins that online casinos offer. This makes money slots a brilliant way to have fun and feel the thrill of gambling online, without many of the risks that are usually associated with that.
PROVEN FAIR GAMING
Online casinos take extra steps towards transparency and ensure that the results of each game are completely random. Using the MD5 pre-generated results, players can check the authenticity of the results themselves. The MD5 algorithm is a cryptographic hash function which is typically used to verify data integrity. What this means in simple terms is that the results of the are generated beforehand and don't get affected by the player or the amount of bet placed.
A combination of these factors makes playing money slots online so much fun, but at the same time, players should be cautious and do thorough research on reputable online casinos that have positive reviews from users.